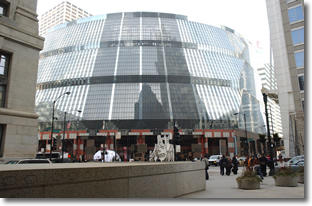 Photo By: George Todd
Our Professionals have been involved in a variety of successful initiatives.
Agriculture
Lobbied and passed the Illinois Grain Insurance Act, which protects farmers from losing payment for grain from bankrupt grain elevator operators.
Business
Lobbied and supported the Illinois Franchise Act; easing the burden of registration for franchisers and providing strict penalties for individuals and organizations that act in disregard of the provisions of the Act.
Drafted and passed the Computer Crime Prevention Law, which treats computer crime as a serious offense for anyone who uses a computer to commit a crime.
Lobbied and passed a new model of the Charitable Trust Statute to relieve governmental burdens to legitimate charities.
Consumer Protection
Lobbied and obtained passage of the Criminal Home Repair Fraud Act, which provides stricter penalties, including prison sentences for home repair con-artists who defraud citizens of more than $1,000.
Lobbied and passed amendments to the Business and Vocational Schools Act, which provides felony provision for violations of the Act.
Crime & Law Enforcement
Passed a Crime Victims Bill of Rights to assist victims obtain financial compensation for them from penalties imposed upon convicted criminals.
Passed Crime Against the Elderly legislation, to protect against physical and financial abuse.
Created, drafted and lobbied for the passage of the Violent Crime Victims Assistance Act.
Lobbied and passed the Narcotics Profit Forfeiture Act.
Environment
Lobbied and passed legislation to fight hazardous and toxic waste in Illinois, including new criminal penalties.
Lobbied and drafted the Asbestos Abatement Authority Act.
Health Care
Lobbied and passed comprehensive Clean Indoor Air Ordinance for City of Chicago, Cook County and state-wide.
Lobbied and passed the Comprehensive Health Insurance Plan (CHIP), which offers insurance coverage for persons unable to purchase coverage due to being high risk or uninsurable from the perspective of insurance companies.
Lobbied fifty state legislatures to include dental benefits for State Children Health Insurance Program.
Lobbied State Medicaid Departments to assure dental hygienists as Medicaid providers.
Senior Citizens
Lobbied and assisted in development of the Hearing Act Consumer Protection Act; Senior Citizens Representation on Commission Law; the Durable Power of Attorney for Health Care Law. Passed legislation allowing seniors in assisted living to select their own health care worker.
Site Design By: SlashGT.com, mike@slashGT.com